"Blinding the Moon" is an award-winning, hand-numbered Limited Edition release, Marti Healy's ninth book, her third novel, which features a unique approach for her relative to story development. It is structured around the highly fictionalized yet real life experiences of two of her friends: Chad Mitchell, former folk singer with The Chad Mitchell Trio, and photographer/storyteller/former rail-rider Dale Wickum (whose own work can be found on the website "Following the Tracks").
The book is set in the 1970s, a distinct era which, for some, was a decade known iconically as "sex, drugs and rock and roll."  In Healy's version, however, it's more like "betrayal, jail time, and folk music."
In "Blinding the Moon," the lead character is struggling to come to terms with his past as well as his future, his childhood along with his manhood.  Through a series of flashbacks and desperate running, confinement and release, catching out on freight trains and racing in solitude on foot, he comes to Taos and begins to reclaim his soul and find his truth among the pueblos and people and natural world he encounters.  Until a sudden, singular moment of lost-and-found brings him home and eventually brings him to peace.  All under the allegorical gaze of the moon.
Although not her typical subject matter, the style of writing is Healy's trademark narrative – bringing the reader into the story experientially, carrying them into all the sights and sounds and feelings of the characters, settings and situations.   It is written lyrically, to respect and reflect the cadence and rhythm and music of life.
In 2022 "Blinding the Moon" was awarded the Next Generation INDIE Book Award for General Fiction Novel.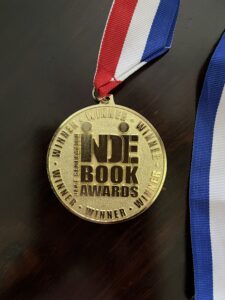 Reviews

"A Wonderful Read"
"I just finished reading Marti Healy's wonderful book, Blinding the Moon. The characters were so complete and with such depth. It was a wonderful read – she is a gifted storyteller."
– Nancy Wickum
"Beautiful, Strange, Exciting, Mystical"
"I just finished reading Blinding the Moon by Marti Healy. What a beautiful, strange, exciting, mystical story. So well written. I enjoyed the characters very much. I felt Kit's story was revealed in just the right places and moments and written gently and with sensitivity. I loved Wade and Roddy – and Zanna was a interesting mystery.  I loved the friendship and shared journey between Wade and Kit.  Although this book was different from what I've read of Marti's other works so far, it's unmistakably her style of writing. She has a wonderful style that consistently comes through in her work, no matter the subject."
– Casey Maxwell Clair
"It Touched a Personal Chord with Me"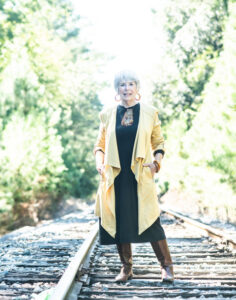 "I very much enjoyed Blinding the Moon by Mari Healy!  I read it today, cover to cover. I found the passage on page 202 comparing forgiveness to mercy very moving.  It touched a personal chord within me.  And, I'm so glad to be introduced to Dale Wickum's Following the Tracks.  He's a wonderful photographer, and his work introduced me to the world of RR tramps – a world I knew nothing about!  I hope Marti continues to keep creating such beauty."
– Mary Ellen Brush
"Writing That Puts You Right There in the Story"
"Blinding the Moon is a wonderful read.  Author Marti Healy has done it again – writing that brings you in and puts you right there in the story."
– Cheryl Kelley 
"Thoroughly Enjoyable"
"I thoroughly enjoyed this book:  Blinding the moon."
– MarySue Norman Wyatt
"I Loved the Adventure"
"I loved the adventure of this book, Blinding the Moon – from first word to last phrase.  Marti Healy is a gifted Writer."
– Sarah Rowan
"Sorry When It Was Over"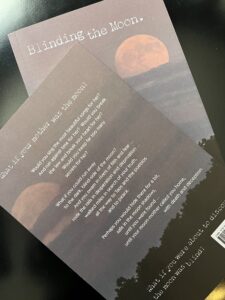 "Loved it!  Blinding the Moon is a wonderful book.  I finished mine yesterday, and was sorry when it was over."
– Lynn Johnson Ward
"I Wanted More"
"I was sorry when I finished Blinding the Moon … I wanted more!"
– Robin Rodnick Goodstein
"A Delightful Read, An Engaging Novel"
"Marti Healy's book, Blinding the Moon, is a delightful read. She masterfully weaves together the lives of the two main characters as they are on their adventurous journey of discovering their purpose and healing their past. This engaging novel gives the reader a peek into worlds very different from their own but relevant to each of us as we seek to find our own way and fulfillment.  Marti Healy is an amazing author with such imagination."
– Cindy Johnson, Author
"I Found It Hard To Put Down"
"I found Blinding the Moon hard to put down.  I kept thinking I would read just one more page before going to bed … and then I read the next page and the next and the next.  I finally got to bed much later than I intended."
– Dolores Locke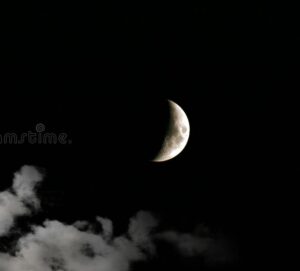 "Loved It"
"I read Blinding the Moon in two days and loved it.  Good job, Marti Healy"
– Nancy Roskm
Available for $19.95